Canvases
We are able to take an image supplied by you as either a photograph or in a digital format and create a canvas print. The quality of the final canvas will be dependent on the supplied image.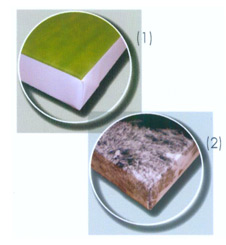 The print is then mounted and stretched onto a wood box frame and fitted with hangers
The canvas can be mounted as a 'face canvas' with the edges white or a single colour of your choice. (1)
Alternatively, the image can be fitted as a 'full wrap' where the image goes around the sides of the frame. (2)
Not all images are suitable for this process. We are happy to provide advice on the suitability of your image for this entire process prior to purchase.
| Size (inches) | Size (mm) | Each |
| --- | --- | --- |
| A3 | 420 x 297 | £33.50 |
| 18 x 12 | 457 x 305 | £33.95 |
| 20 x 16 | 508 x 406 | £39.68 |
| A2 | 594 x 420 | £51.18 |
| 30 x 20 | 762 x 508 | £62.72 |
| A1 | 840 x 594 | £84.09 |
| 40 x 28 | 1016 x 711 | £104.36 |
| 36 x 36 | 914 x 914 | £107.06 |
| A0 | 1189 x 841 | £135.69 |
| 48 x 36 | 1220 x 914 | £155.34 |
| 54 x 36 | 1372 x 914 | £159.14 |